St. Paul Child Care Center and Preschool
St. Paul Child Care Center is a 3 Star, state licensed Day Care, open from 6AM - 6PM and takes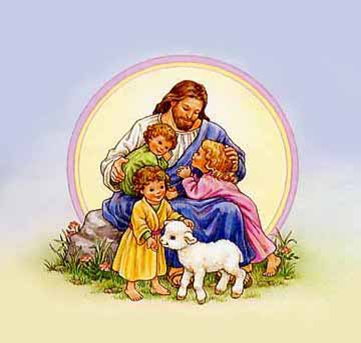 children from ages 2 1/2 - 11. There is a Pre-school and Little Learners Program from 8:30AM - 12:00PM. Before and After school care is also provided. The Weyauwega - Fremont School District transports children from Weyauwega Elementary and Middle School, Fremont Elementary School, Christ Lutheran, and St. Peter Lutheran School.
St. Paul Child Care Center offers flexible scheduling and charge by the hour only for the hours that the children attend. Some children attend only Preschool or Little Learners. Others attend two or theree days, five days , and some attend on an irregular basis.
There is also a summer program at St. Paul Child Care. During the program, some of the children attend summer school at Weyauwega Elementary and Middle School. The Weyauwega - Fremont School bus transports the children.
Mission Statement
St. Paul's Child Care Center and Preschool is an intentional response to Jesus' mandate: "Feed my lambs." (John 21:15). We boldly and joyfully reach out in service to families of our community by providing a Christian care option for their children.
We believe that each child is a special creation, loved and cared for by God and deserving of our respect. We recognize the importance of postitive experiences early in a child's life that will encourage optimum development of God-given potential. In response to expressed needs of area parents, we have established a safe and nurturing environment where children can devolop at their own pace, attended and affirmed by caring and professionally trained staff.
Contact Information
Mailing: 107 Tustin Road Telephone: 920-446-3633
Fremont, WI 54940 Fax: 920-446-2880
Sandra Smith - Director Telephone: 920-407-1191
Website: www.stpaulfremont.org Look for childcare tab
E-mail: stpaulchildcare@centurytel.net