Sunday, October 21, 2018
Twenty-Second Sunday After Pentecost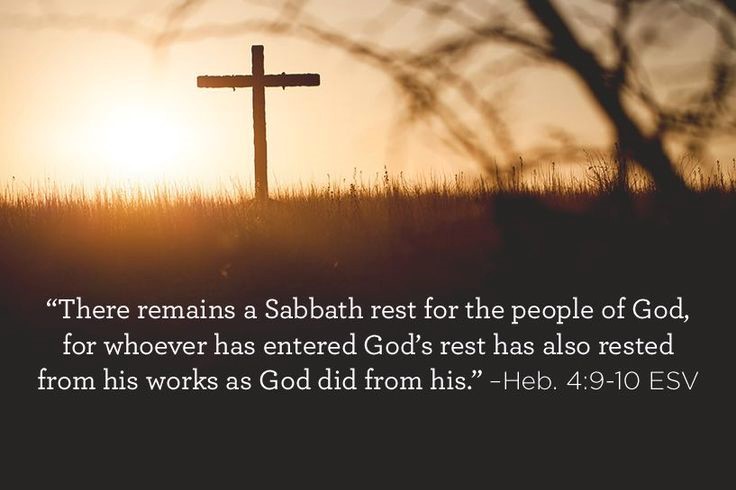 St. Paul Lutheran Church
107 Tustin Road
Fremont, WI 54940
Church Office: (920) 446-3251
email – stpaulfremont@centurytel.net
Pastor Stephen Pope Home: (920) 993-9241
Welcome to St. Paul's Lutheran of Fremont, WI. To our visitors we are glad you have gathered together with us in the name of the Triune God, Father, Son and Holy Ghost, on this day of rest and refreshment in His Word. Please take a moment to sign our guest register and pick up one of our burgundy colored "Welcome Home" folders. Please come and worship with us again.
AS WE GATHER
Imagine yourself on vacation. Perhaps you are staying at a nice hotel with people you love, enjoying your favorite activities, and savoring some much-needed rest. Now, notice something: while you are resting, others are working. They are cleaning rooms, making beds, preparing your food, serving your drinks. Someone else's work enables you to rest. So it is with God. Today your gracious Father invites you to enter into His rest, His Sabbath, through the saving work of Jesus. He has already done the work—savor it! Rest in His presence as He serves you with His living and active Word and as He prepares His Table of grace for you to enjoy.
Scripture Readings
Old Testament Ecclesiastes 5:10–20(We rejoice and rest in the gifts of God.)
Epistle Hebrews 4:1–13(There remains a Sabbath rest for the people of God.)
Holy Gospel Mark 10:23–31 (How difficult it is to enter the kingdom of God!)
7:45 Hymns – 524, 690, 570, 618, 919 vs. 1-4
Serving The Lord
**Ushers & Greeters are reminded to please wear your name tags.
October 21 & 28
Greeters 1st – Dodge & Leah Brooks 2nd – Matt Looker Family
Ushers 1st – Dodge & Leah Brooks, Bob Wendt, Butch Owen
2nd – Matt, Rebecca & Andrew Looker, Ron Kester
November 4 & 11
Greeters 1st – Thorne/Kons Family 2nd – Bonnie Gitter
Ushers 1st – Debbie Thorne, Pat Kons, Emily Kons, Kyle Kons
2nd – Kevin Miller, Seth Miller, Greg Oehlke, Brian Oehlke
November 18 & 25
Greeters 1st – Ken & Ellen Rothe 2nd – Bobbi Marks
Ushers 1st – Ken & Ellen Rothe, Darnell Burow, Glenn Pomrening
2nd – Terry Block, Doug Ehrenberg, Bill & Candace Mitchell
Acolytes
October 21 1st – Colton Connor 2nd- Reilly Claassen
October 28 1st – Riley Delwiche 2nd- Lily Baehnman
November 4 1st – Grace Ebert 2nd- Carson Arrowood
November 11 1st – Brooklyn Buss 2nd- Abbie Hansen
November 18 1st – Olivia Witkowski 2nd- Morgan Hansen
November 25 1st – Cooper Kester 2nd- Luke Ehrenberg
This Week at St. Paul's:
Wednesday – 10:30AM Bible Study
– 6:30PM Catechism Class
Thursday – 4:00PM St. Paul Exercise Class
St. Paul Youth Event - Calling all St. Paul's Youth and Parents, grades 8-12, Sunday, November 4th at 11:45AM for a fun youth/family bonding event. We would like to start a quarterly youth event and this is the kick off. Join us for fun games, Bible time, pizza, drinks and lots of fun family prizes!!! It will be a fun time had by all. Any questions please contact Tara Pomrening at 920-667-5370. Come learn what fun things lie ahead for the youth at St. Paul's. Please RSVP to the church office or Tara Pomrening.
Nesco Pick-Up – Please be sure to go down to the hallway in the church basement to pick up your Nesco from last Sunday's Oktoberfest. Thank you for loaning them for last Sunday's event.
Oktoberfest Thanks! – A great big thank you goes out to all who helped with the prep, the event itself as well as the take-down. Many hands are needed for this event and your work, your support and your efforts in making Oktoberfest a community outreach is greatly appreciated.
A Way To Encourage – Ron Ehlke, a life-long member of St. Paul's has recently moved to Bethany Pines which is an assisted living facility with Bethany Home in Waupaca; due to chemotherapy treatments. Please remember and encourage Ron with a card: Ron Ehlke, c/o Bethany Pines, 1226 Berlin Street Apartment 26, Waupaca, WI. 54981
Gospel-Sing-Along with the Sunshiners TODAY – This afternoon at 3PM, you are invited to a Gospel Sing-A-Long Concert with Paul Pagel and the Sunshiners. Come and enjoy old Gospel favorites from Alan Jackson, the Gaithers and many others. There is no admission charge or collection. To see more information, look for the poster on the St. Paul Bulletin Board.
St. Paul Event Text Reminders – We have started using our new event reminder texting system and it seems to be working well. If you signed up to receive these texts and did not receive one regarding Oktoberfest and also the Gospel Sing-A-Long, then please contact the church office to let them know. Please note that when receiving these texts this is just for informational purposes only and please do not reply to the text. If you have a question regarding the text, please call the church office. Also, please add stpaulnotifications@gmail.com to your address book in your phone so that it will not reject future texts.
Fall Quarterly Voter's Meeting - Sunday, October 28, will be the Fall Quarterly Meeting at St. Paul beginning at 9:15AM. Please come and be about the Savior's business. Business before the congregations is the annual election for church officers, council members and board members of the congregation.
St. Paul Operational Budget - Below is a financial snapshot by quarter of how we are doing meeting our goal. More information about these budgetary numbers will be presented at the quarterly meeting on October 28th. Please plan on attending to learn how you can help us reach our goals.
1st Quarter

2nd Quarter

3rd Quarter

Operational Income

$36,418.00

$39,658.00

$36,333.00

Operational Expenses

$41,894.00

$41,751.00

$38,062.00

Excess Income/Expenses

($5,476.00)

($2,093.00)

($1,729.00)

Total Excess Income/Expenses

($9,298.00)