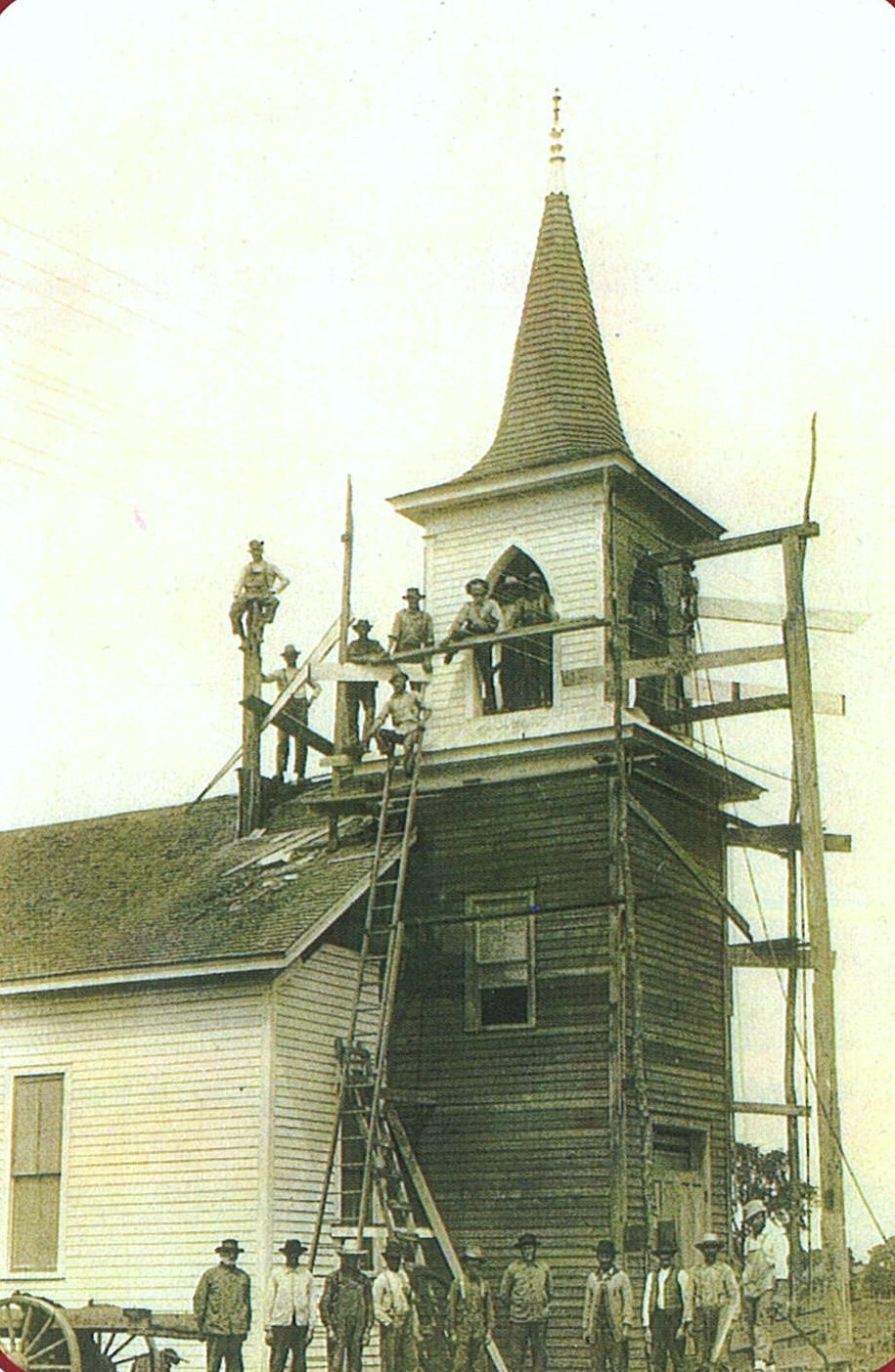 Church History
A Brief History of St. Paul's
When the first Lutheran settlers came to this part of the country, although heavily occupied with the task of clearing land, building homes, and making a living, their souls were hungry for the Word of God.
Sometimes they met in their homes to read from the sermons of Martin Luther, and as early as 1857 pastors from neighboring areas such as Milwaukee, Oshkosh, Shawano, and later, Bloomfield and Caledonia, came to minister to these people. In about 1873, a number of Lutherans living mainly east of the Wolf River came together to hold services in homes, in a hotel, in a school house just outside the village limits and finally, in the Seventh-Day Adventist Church in Fremont. This church was purchased by the Lutherans for their own use.
On November 1, 1885, the Fremont Lutherans submitted and adopted a constitution to become St. Paul's Evangelical Lutheran Church, Fremont, Wisconsin. St. Paul's acquired its cemetery near Templeton Bayou.
A steeple was added to the church in 1912 and the "little white schoolhouse" was built in 1917.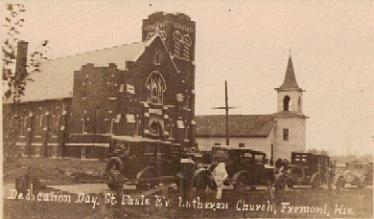 In 1921 a call was sent to Rev. E.A. Schmidt of South Dakota. He was installed on April 17, 1921. St. Paul's became a member of the Missouri Synod. In 1927 a building fund for a new church was authorized. The cornerstone was laid June 17, 1928, and the new church and pipe organ were dedicated on November 11, 1928.
In 1960 the congregation celebrated its 75th Anniversary. A new addition to the church was dedicated on July 15, 1990.
Early service remains more traditional in nature and late service is blended, but more importantly, we still remain "souls hungry for the Word of God," the Word made flesh in Christ Jesus our Lord.

Those Who Have Served
Pastors 1929 - Present
1921 - 1939 Pastor E.A. Schmidt
1940 - 1952 Pastor Louis Going
1952 - 1972 Pastor H. Paul Westmeyer
1972 - 1973 Pastor Jerome Newton
1974 - 1979 Pastor Charles Simmons
1979 - 1994 Pastor Paul W. Hartrick
1994 - 1997 Pastor Mark Drengler
1998 - 2002 Pastor John Schmidt
2001 - 2004 Pastor Adrian Hanft, II
2005 - Present Pastor Stephen D. Pope